Dear Reader,
In the country that takes the #1 spot on our hot-off-the-presses 2021 Global Retirement Index, you could live a lifestyle that would easily cost you six figures at home...only do it comfortably on a retired teacher's budget.
The country I'm talking about—the world's best retirement haven for 2021—has broad appeal. It's a quiet, safe, reliable escape...a place that American retirees have been heading to with enthusiasm and success for more than fifty years now. Here you find long stretches of deserted and undeveloped beaches, dense jungles teeming with exotic wildlife, towering volcanoes, lush green valleys, and crystal-clear rivers and lakes.
It's a country that "has its act together." And in this sun-splashed, welcoming haven, a retired couple could live very comfortably on $2,500 a month, or even less.
As expat Paul M. put it, "Our life is much simpler here, and we spend less than at home… It feels good to know that we can live comfortably in this beautiful beach setting… and still have the resources to travel and spend time with family back home."
You can understand how that's possible when you see that eggs are $1.63 per dozen, pork or beef costs about $3 per pound, a loaf of whole wheat bread costs $1.80.
You can eat at a little local restaurant for between $5 and $8. A housekeeper will come and clean once a week for $50 a month, and a visit to a physician will set you back $50 or less.
I Would Never Have Been So Indulgent at Home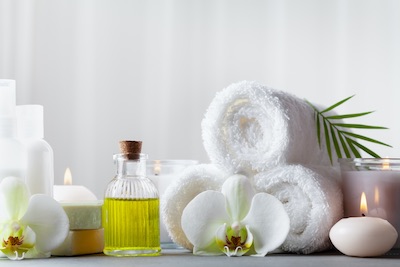 "I used to daydream of getting hour-long massages while listening to spa music with lavender scents wafting in the air... Then someone would barge into my office asking for financial updates or such, bringing me crashing back to reality. Well, not anymore. Now each month I go to Bodyworks, where for two hours I am stretched and kneaded into oblivion for $50...I would never have been so indulgent...living in the U.S." – D. S. in one of the world's top retirement havens for 2021
Paul reports, "We load up with fresh fruits and vegetables at the Friday morning farmers' market for less than $20. That includes several large pineapples for $1.63 each."
He's not the only happy expat thrilled with the low cost of living and high quality of life it buys.
"We wanted escape from northern winters, a slower-paced lifestyle, good healthcare, a tropical climate, beach access, and a sense of adventure, as well as ways to stretch our retirement dollars," Mary M. says. "We found it all in [this country]."
Others say the same.
Cheryl P. says, "It's such fun walking the beach in the evening, before choosing an outdoor restaurant on the sand with live music, where a rock lobster dinner for two comes with a glass of wine or beer for just $25. We enjoy fresh red snapper, jumbo shrimp, and tuna regularly. And my husband, Tim, loves to make smoothies from just-picked mango, pineapple, and passion fruit purchased hours earlier for less than $1."
Transplants here often say they appreciate the pace—slower than at home—and the fact that it's possible to simply relax.
As Cathy W. puts it, "Life here is easy. We no longer have the need to fit any particular identity and we've been able to shed that guilt we often felt in the States for just enjoying our time, relaxing, and going about each day exactly how we want. And if we need to get something done, we don't have that sort of 'stranded on an island' feeling…we do have access to the conveniences we need."
A 2-Bedroom Condo Minutes from the Beach for $89,900
Whether you're renting or buying in this #1 retirement haven, you can find excellent bang for your buck.
For instance, aside a dramatic lake where year-round you can sail, kayak, fish, or simply revel in the vistas, you could own a 3-bedroom, 2-bath lake-view home—fully furnished— for $159,950. Here you'd be in a gated community just a 10-minute drive from town where there are grocery stores, pharmacies, banks, and schools. (In a nice lake community in cold Minnesota, you could easily pay twice that—or more.) For $900 a month here you can rent a spacious, three-bed home with pretty lake views. It's fully furnished and sits on a well-manicured garden with fruit trees and well-maintained jungle foliage—it's a gardener's dream!
Just minutes from a Pacific-coast beach, a 2-bedroom, 2-bath condo lists for just $89,900. On the grounds of a small, lushly landscaped resort, it's a ground-floor unit with easy access to the shared pool with its swim-up bar. The grounds are beautifully maintained and full of exotic plants and wildlife. And it comes with daily maid service included.
It's not just lakeside and coastal living this #1 retirement pick for 2021 offers. Up in the hills, there's one area, in particular, where the temperate climate makes for easy living. Temperatures year-round rarely reach much higher than the low 80s F and they might dip down into the 60s F at night—requiring a light jacket outside or a blanket on the bed. But lots of folks don' have heat nor a/c in their homes as neither is needed. (And that helps keep costs down.)
Lots of expats make their homes here, and so it's a place where you could easily make friends and settle in. You'll find plenty of expat clubs and volunteer opportunities. And there are typically plenty of homes for sale and rent. A typical 2- or 3-bedroom home goes for $150,000-$250,000 (though you can find really high-end places listing for twice that or more). Rents in this area typically range from $700-$1,000 a month.
Good News About Taxes
Plus consider that property taxes in this top-notch haven are notoriously LOW. You pay between 0.25% and 0.55% on the appraised, registered value of a property. Practically speaking, you might pay $375 a year on a home valued at $150,000. But keep in mind that often the registered value is lower than the market value, and so your tax bill might well be lower, too.
Take John M. , for instance. He owns a 2-bedroom, 2-bathroom townhouse that he bought for $85,000 and then put in an additional $15,000 in renovations.
He says, "I still own my place in Chicago and rent it out—the property taxes there are about $5,500 per year…my property taxes in [this year's #1 retirement haven] are $250 a year. That's just crazy—in the best possible way."
What's more, in addition to low property taxes, you'll pay zero income tax locally on income you earn outside Costa Rica—like your Social Security, investment income, or any funds you might earn working remotely.
This Year's First-Place Finisher Is Steady, Proven, Easy
Now, it must be said—just because a place is cheap, doesn't make it a winner. It's the fact that you could in our #1 pick both put your money worries behind you AND lead the sort of life you always dreamed about—that's ultimately what makes it worth your attention.
This is a country with quiet character, a low-key, steady sort of locale—long a stable democracy—that provides a steady backdrop for a life that's easy, low-stress, and thoroughly enjoyable. As expat Bob N. explains, "I moved to [this] paradise because I wanted to get back to a greater sense of natural beauty and wanted to live a simpler, less harried lifestyle as a retiree."
Life Here is Easy and Relaxed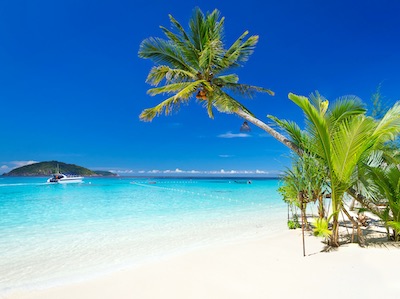 "We never could have retired in Central California and had a life like this. There's so much to do here, we've met so many wonderful people, and we have more disposable income than we would back in California. We figure our expenses are about a third less." – C.J. in one of the world's top retirement havens for 2021
"Although the beaches where I lived in Sarasota were beautiful, rapid Florida development had led to the beach being completely surrounded by condos and other developments. Here I can hop on a bus and 15 minutes later I'm on one of the most beautiful beaches…and when I look around, all I see is pristine jungle and soft white sand. And the ocean is always warm here, even in December, January, and February when it can be a bit chilly in Florida."
The excellent healthcare contributes to that high quality of life I mentioned—and the fact that it costs a small fraction of what you pay in the States, that's a welcome relief as well.
Healthcare costs in this nation can run 30% to 70% less than in the U.S.
Private doctors, for instance, rarely charge more than $50-$60 a visit, even for house calls. Specialists run $80 to $100 a visit.
Expat Lou K. explained, "Here, our monthly premium is $99.85 for both of us, and it covers everything from medical care to dentistry, eyecare, and prescriptions."
Most expats in the country find their healthcare needs well met. And a big bonus: The quality of care, many report, is much higher than they're used to and the typical bedside manner is very comforting. Doctors don't rush you out of their office, they'll take their time.
Plus, this nation—with its organized national healthcare system and lots of wide-open spaces—has handled the pandemic well. And while, of course, there have been ups and downs, its borders are open to Americans and Canadians at the moment and there's no required quarantine, although you do have to complete a health form and provide proof of travel insurance to cover healthcare costs.
Accessible, Close-to-Home, and Welcoming
Beyond all that, this country is conveniently close to home, which makes it an ideal retreat for a part-time life overseas as it's quick, easy, and low-cost to get back to the States or Canada. With modern shopping malls, world-class hospitals, and reliable high-speed internet available just about everywhere, you won't lack the comforts of home. Plus, you should know: This country has quietly, but systematically, worked toward creating an environment that's sustainably healthy. With lots of clean water and fresh air, about 28% of this nation's land mass is protected in national parks and reserves. It's one of the only countries in the world to reverse deforestation. And today it's home to a whopping 10,000 species of plants and trees and over 850 types of indigenous and migrant birds.
Live Healthier, Spend Less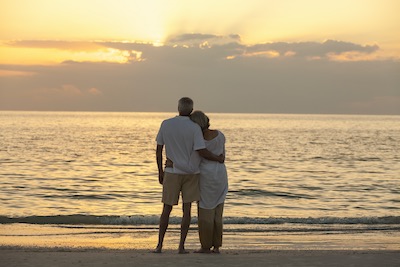 "There is no doubt that I live a healthier lifestyle here. The warm weather and regular swimming in the sea has been fantastic for the arthritis I suffered with for the last 10 or 15 years of my working life... "A simple meal is $1.30, a fine seafood dinner for two is $30." – T.W. in one of the world's top retirement havens for 2021
A staggering 99% of its energy comes from renewable sources (compared to just 15% in the U.S.).
It's a relatively small country, but it boasts one of the most diverse varieties of landscapes and climate in the world, offering the perfect harmony between the lush, green jungle teeming with wildlife and long, soft, pristine beaches.
Picture thick layers of jungle climbing up into the mountains, dotted with cascading waterfalls, flora every color of the rainbow, and exotic animals like toucans, parrots, monkeys, and sloths.
It offers a wondrous natural environment and, too, the conveniences of home.
One satisfied expat there put it this way: "As U.S. natives who left the hectic, frantic, and often frustrating daily grind in search of more comfort and less pressure, we feel we have found what we're looking for."
Of course, it won't suit everybody—no place will. And that's ok...you've got lots of excellent options to consider in the 2021 Global Retirement Index.
#2 Finisher Offers Great-Value, Warm-Weather, Beachside Living
In the country that takes the #2 spot, for instance, you could live on a palm-fringed coast with a view out over the Pacific.
Or you might choose, instead, a spot tucked into a lush green valley along a stream.
Then again, maybe you'd prefer a fast-paced, eclectic city with all the cosmopolitan offerings of a thriving urban center—jazz festivals, great ethnic restaurants, museums.
Your options are varied—which is one reason we like this country so much—and whatever might appeal to you, rest assured: It's a place where your dollars will stretch.
"We live a life we couldn't have had back home," says Connie L., who has happily settled with her husband into our 2021 #2 pick. "If we were in the U.S., we'd both be working, at least part-time, and constantly worrying."
Instead, they report, "Our stress level is 10% of what it used to be." In part that's because the cost of living is remarkably low. "For trash collection we used to pay $17 a month...here we pay $14 a year...our rent is about half what our house payment was in the U.S....a cleaning woman charges about $15 for a day's work..."
Expand Your Life,
Trim Your Costs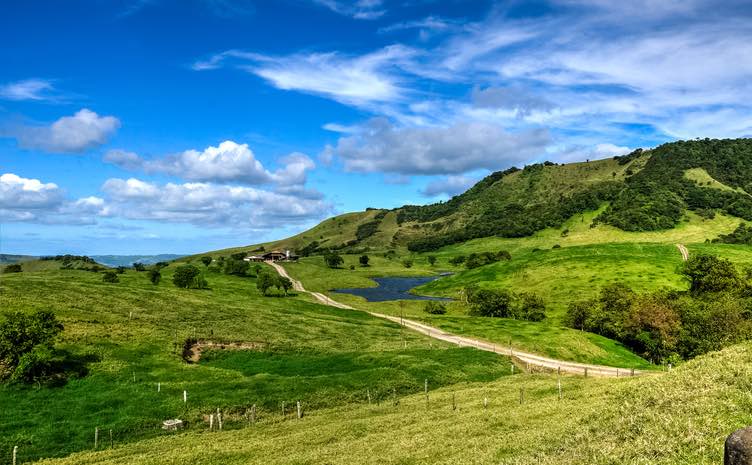 Retiring overseas isn't about being frugal and shrinking your life in retirement—as it is by default for so many people at home these days. Living abroad, it's the opposite. It's about expanding your quality of life—often exponentially—while you slash your cost of living.
"Life [overseas] feels like a dream—but one I don't have to wake up from," says Erin M. in one of the top retirement havens for 2021.
"The climate here is awesome...a cool breeze flows through the valley where I live, never allowing the temperature to get too high. I live in a house without air conditioning or heat and enjoy the fresh breeze as it wafts through an open window or door. Back in the States I suffered from allergies. Here they have almost entirely disappeared."
"We chose [this country] for many reasons, but primarily because we love the ocean. The beaches here tend to be un-crowded—unlike those in Southern California, where I grew up. The water is warm and usually clear. Hearing and seeing the endless ocean always revitalizes me," Connie says.
In this safe, welcoming, good-value escape, a couple can live very comfortably—even lavishly—on between $1,765 and $2,890 a month, depending on where they're based.
As expat Roberto G. puts it, "What I pay for taxes in one year [here] is what I paid in one month in Florida. That right there was a good enough reason for me to move." His tax bill? $1,100 a year. Roberto and his wife retired to this country that takes the #2 spot on our Index this year, and he says their four-bedroom home, with a swimming pool and outdoor kitchen in a quiet, gated community, suits them perfectly.
"We're 10 minutes by car from the beach," says Roberto. "There are five grocery stores, there's a private health clinic, a movie house, banks, good restaurants. We have all the comforts of home."
But it's not just the low cost of living that's attractive. The weather is, too. From the warmth of the coast to the cooler climate in the hills, it's easy to find a spot that suits you here—unless you like snow. There isn't any snow.
"I'm a Canadian," says Larke N. "I'm used to long, cold winters. But a few years back, my husband Gary and I had had enough."
"I refuse to spend my precious retirement years shoveling snow and huddled in front of my fireplace…not to mention donning layers of clothing from top to toe just to venture outside."
"And so each and every fall, we say goodbye to block heaters…snow shovels…hats, scarves, and outrageous heating bills…and head to warmer climes. We're now a 'perpetual summer' couple and love it."
Stretch Your Real Estate Dollars in Our #2 Haven
In our #2 finisher this year, you get a lot of bang for your buck on the real estate front, too.
At the beach—less than an hour from the capital—you could own a 1-bedroom condo on the 30th floor of a luxury tower on a golf resort. The views are splashy—from the mountains to the ocean—and a generous balcony lets you enjoy the fresh ocean are. You'd have use of indoor and outdoor pools, a sauna, jacuzzi, game room, and gym. It's just a few minutes' walk to the beach, too, and all for just $195,000.
Up in the mountains, the values are just as good. In one spot where expats have been settling comfortably for decades—they call it the Valley of Flowers and Eternal Spring, you'll find it easy to make friends and enjoy a slow pace of life. The weather averages a comfortable 70 degrees year-round. And this lush, green region is a tourism mecca with lots of hiking, birding, coffee-farm tours, and the like. If you like the idea of a retirement lived outdoors year-round, you'll like this spot.
Here you can own a furnished, 2-bedroom, 1-bath home for as little as $149,000, nestled into a grove a coconut palms and surrounded by manicured gardens. It has granite countertops and lots of built-in storage. And the outdoor areas are comfortably livable with plenty of covered patio space that functions as additional living area you can use all year.
In the heart of the capital—a vibrant, cosmopolitan urban center, you can own a nice 1-bedroom apartment in a swank neighborhood for just $198,000. This is a truly cosmopolitan city—bustling and booming. But also full of green spaces and built along a coast so you can enjoy water views for miles. There's a historic center where restored colonial homes are splashed in pastels. And this is a city where you could be out every night if you wanted to be—(once everything is opened up again, of course) eating at excellent restaurants, enjoying concerts, going to the cinema.
The point is: You have options here—great options—and they won't break the bank. Because this is a small country, even if you live outside the capital, you're always within easy access of it—which means you can enjoy the best of both worlds...beach or highland living plus the conveniences of an accessible big city, too.
This Nation Wants You to Come
But perhaps the most compelling reason to consider this top-place finisher in the 2021 Global Retirement Index is because this is a nation that's actively courting folks just like you.
This country wants retirees to come—and they're making it worth your while. A special incentive program designed to woo retirees offers qualified folks discounts like 50% off on entertainment like movies, concerts, and theater. You get 30% off on bus, boat, and train fares, and 25% off on airfares (including international ones). You save 15% on hospital bills and that much or more on dental and medical visits...and the list goes on.
Plus you're offered tax incentives as well—yet another way to save on top of the already-low cost of living.
And the bar is pretty low to qualify for all these benefits. You need to show you have at least $1,000 a month to support yourself, but that's just about it.
"When my wife, Abbe, and I looked to retire overseas a few years ago, I found that [this incentive program] was a great way to stretch my Social Security pension," says Jim G. "Naturally, the perks sounded like a perfect way to save some money, and they have proven to be just that—providing substantial discounts on many goods and services we regularly use."
Excellent-Quality, Low-Cost Healthcare
Healthcare is another place where our #2 finisher shines.
Many doctors speak English and are U.S.-trained. Not only that, but the standards at the top hospitals compare favorably with those in the U.S., Canada and Europe. The large, first-rate hospitals in the capital are affiliated with hospitals in the U.S. In fact, one of them is considered one of the region's most technologically advanced facilities.
Half the Cost, Double the Freedom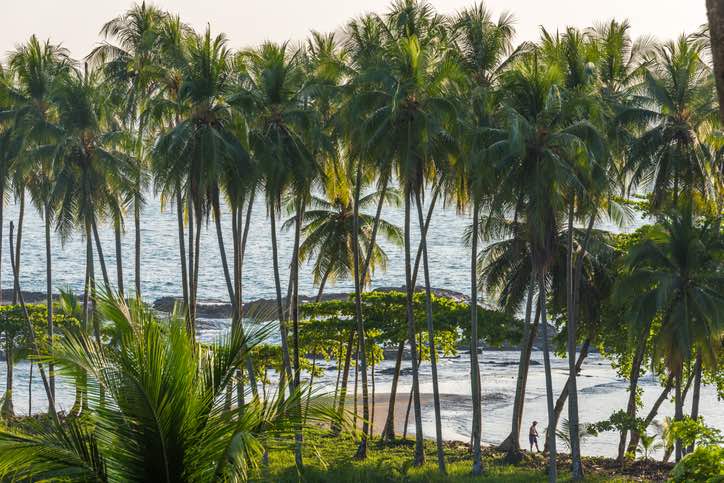 "For about half the cost, we have double the freedom." —J. M. in one of the world's top retirement havens for 2021
And the low costs—they'll blow your mind.
"When my husband was being discharged from the hospital after a stay last year, I went to the business office to settle the bill," Linda C. explains. "Since we have medical insurance through the hospital, the insurance manager came to the office (even though it was a Saturday), reviewed the bill in detail to verify all the insurance would cover (70%), and I paid the balance of 30%. This came to $3,263, including the doctors, all medications, a CT scan, and an MRI. I expect it would have been 10 times that much in the U.S."
That assessment is pretty typical. Retirees Bill and Lynn C. tell a similar story. After Bill had heart bypass surgery and was diagnosed with diabetes, retirement was looking grim for him and his wife Lynn in the States.
"Even though Bill was on disability, Medicare, and we had supplement insurance, the medical expenses were outrageous," says Lynn.
"We could afford our meds but little else. We felt this was no way to spend our final years, as we had both worked all our lives."
Fortunately, they escaped to this year's #2 finisher in the Global Retirement Index where they can afford all the medical care they need, and a whole lot more, besides.
"Life is better here, because our money stretches a lot further. Bill's diabetes pens cost $400 a month in the U.S. (for a package of five). Here, five pens cost us $144."
"Bill sees the doctor regularly and his visits are only $25. He gets blood work every three months, and that costs $8.60."
"We have both used the emergency services, and both times the cost was nominal. It was amazing…it would have cost thousands in the States."
Accessible, Close-to-Home, Easy, Familiar
Fundamentally, this country is a place where it's easy to retire. Well-established expat communities dot the country, making it cinch to settle in.
No place is just like home, of course, but here you'll find all sorts of ways that life is familiar. All over you can enjoy high-speed internet, cable television, and reliable electricity. You'll find grocery stores well-stocked with familiar items. And big box stores where you'll think you're back home.
In fact, you're not actually that far. This sunny escape sits just under three hours by plane from Miami—below the hurricane belt—and you can fly direct from Montreal, New York, Los Angeles, and a host of other destinations.
One happy expat sums up the appeal of our #2 pick this way: "It's a democracy, the water is drinkable, the locals are used to expats…the electrical systems are the same, the driving is on the same side of the street, many doctors are U.S.-educated."
Her husband continues, "I can golf with my friends twice a week at the country club and work out in the fitness center. I have time for reading, time for bridge…and time to just sit on my rear end and meditate!"
In other words: This is a great place to just plain trade up in retirement. While lots of folks are looking at working longer, scrimping and saving, and dialing back their expectations for their "golden years," in the country that comes in at #2 in our Global Retirement Index, you can live way better.
It's not the only place you can do that, though...
In Our #3 Choice You Have a Colorful, Convenient, Low-Key Escape
The country that takes the #3 spot in our Index this year is a place that offers what is arguably the easiest transition to expat life around: Low-cost, conveniently close, and full of friendly locals and plenty of expats—it hands you an appealing balance of exotic foreign culture and familiar, First World lifestyle.
Expat Louisa R. says, "We love our simple, economical lifestyle, but the low cost wasn't what motivated us to live here. The vitality and beauty of the streets, the thrill of learning another language and making [local] friends, the challenge of understanding a culture so different from our own...the list of reasons goes on and on. Every time I re-enter after time away, I see the bright colors, and I shiver with anticipation."
Paula N. says it's easy, even as a single person, to find friends and have an active social life. There are dinners out, community groups, get-togethers, and parties.
"Almost every time you go out, you meet people," she says. "It's really easy. People give out cards with their name, email, and phone number. I spend a lot of time with people born here, and it's great. They're wonderful."
The price tag associated with this easy-going lifestyle is just as compelling. Goods and services cost less…so it's possible to afford the kinds of luxuries only the wealthy enjoy in the States—like a maid, a cook, and a gardener. Plus here you have the good fortune of giving up very little when you make your move. You can get internet, cable TV, and all the other comforts you're used to…for a small fraction of what you likely pay now.
In this #3 retirement haven pick for 2021, a couple could live quite comfortably on $1,890 a month. Though certainly some expats live on less.
Take John P., who lives in a beach town with his wife in a home that's about 800 square feet. It has two bedrooms, a modern bathroom, a sitting area and living room, and a very functional kitchen. It's furnished and air conditioned and has a small fenced yard. They pay $800 a month, including all their utilities. The rest of their expenses are minimal. As John says, by way of example, "A bottle of local beer is only about $1. And I can buy a whole chicken for about $3.30. A large bottle of coke is 65 cents and a big loaf of bread is 75 cents."
You could spend more, of course. Marty K. and his wife do. Marty puts it this way, "Our retirement has turned out great. We spend about $3,000 per month and have an amazing life. We have a beautiful condo, two bedrooms and two baths, for $1,000 a month, and it's only a block from the beach. We eat out about three to four days a week and never worry about healthcare. There are a couple of good hospitals here. Medical care is inexpensive here, but we do have a medical evacuation policy that will fly us back to the States in an emergency. It's about $600 per year for both of us, and it's worth it, because we're both covered by the VA in the States."
This #3 pick for 2021 provides potential expats with a lot of choice—from vibrant Colonial cites to laid-back beach towns, Pacific-coast resort communities to Caribbean retreats.
No matter which might suit you, part of the reason the cost of living offers such great value is because all over the country, real estate—whether you rent or buy—costs much less than you might expect. This is a country where you really do get bang for your buck.
An Oceanview Apartment for Under $500 a Month
It's true in a colonial-era town where Americans have been settling since the 1940s. Here you'll find cobbled streets and tidy, renovated homes—this one painted terra cotta, the next one bronze, its neighbor a lovely mustard yellow. It's full of art galleries, restaurants, and shops. Here a two-bedroom, fully furnished condo a 10-minute walk from the town's center square lists for $150,000.
If you prefer an ocean breeze, palm trees, white-sand beaches, and quiet turquoise waters...you can have that, too.
Better Values Overseas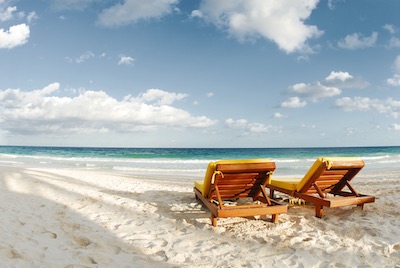 "Your dream of exploring a foreign country doesn't have to end when your paychecks do. Leaving the U.S. can open the door to a more affordable retirement in an exciting new spot." – CNBC
In one town popular with expats, Bob and Nancy C. rent a fully furnished, multi-level, modern townhouse. It has three bedrooms, a maid's quarters, four-and-a-half bathrooms, and comes complete with beautiful landscaping, three swimming pools, and 24-hour security. Their rent comes to $745 a month.
"We're about 200 yards from one of the main public beach entries. It's beautiful," says Bob. "Rent on a house like this in the States, so close to the beach, would be four times more than what we pay here. Our overall cost of living is about a third of what our cost of living was in the States."
You could pay even less. In another beachside town well-frequented by tourists and with a well-established expat population (including lots of snow birds), expat Mike H. says he rents a one-bedroom, oceanview apartment for just under $500 a month. And that's not an exception. All sorts of attractive options exist in that price range, including a light-filled, furnished 1-bedroom place just a block from the beach. It's got a generously sized balcony so you could dine outside, and you have use of the community's pool, too. And this place rents for just $460 a month.
If you're a culture-vulture, you should know: This is a land of riches. Take advantage of the local arts scene, and you could take in a cultural event every night (now, things are—at the moment—locked down for covid, but they'll open up again). The critical bit to understand is that there's lots to do—from concerts and gallery exhibits to film series and plays—and they rarely cost more than $4 or $5 each.
Great values, comfortable climates, plenty to do... these are all part of the reason day-to-day living is remarkably easy and convenient in this country.
Often people assume they'll have to endure huge trade offs when they go overseas. But—as with our #1 and #2 picks—that's not the case here. Expats agree: This is a remarkably easy place to live...
When you're out and about in the most tourist-friendly communities, you'll find many of the same brands you're used to back home—Applebee's, TGI Fridays, Ruth's Chris, Bubba Gump, and others.
If you can't live without your peanut butter cups or your turkey bacon... don't worry, you can find them both. You can shop at Costco and you can get U.S. television programs.
Great Healthcare for Half—or Less—Than You Pay Now
Expats report they access excellent medical care here—for half or less what it typically costs in the States. So you can save big across the board—for doctor's visits, hospital stays, surgeries, medical devices, lab tests, medicine, and more.
As one expat put it, "Most of the doctors have been trained in the U.S. As a patient, when the doctor comes in, you are the priority. They pay attention and they don't look at their watch or think about the other patients waiting."
I could go on, but I trust I've sufficiently whet your appetite...
Naturally, we're really excited about our #1, #2, and #3 picks this year. But, in fact, they are just three of the 25 top overseas retirement havens we compare, contrast, rank, and rate in our 2021 Global Retirement Index—our 30th annual index.
You know, "spend less, live better" is a theme the folks who've relocated to all our top choices return to again and again. And it's something you can embrace all around the globe—when you know where to go.
Simplifying, Relaxing...You Can Do It Affordably in Europe
If it's a European retreat you've always dreamed of…you've got excellent options on our list of top picks…
Consider, for instance, our top-rated country in Europe this year. Its central coast is one of the continent's sleeping beauties, with rugged cliffs and coves, and whitewashed windmills, the beaches along here resemble broad golden ribbons.
Slumbering inland are historic castle towns, abbeys, and pilgrim shrines. Small villages come surrounded by terraced olive groves, citrus orchards, and vineyards.
Completing the picture are salt lagoons, gurgling rivers, and pine forests. White storks build straggly nests on top of church towers…springy-turf cliff-tops are scented with wild herbs…stone walls trail clouds of blue-mauve morning glory flowers…village houses are draped in wisteria.
Yet for all its beauty, it's not uncommon around here to find village properties close to the sea listing from $135,000.
In this European pick—one of seven you might want to consider—cultural offerings are rich and varied, with hilltop castles that date to the 12th century and chapels, cathedrals, and museums chock full of artwork. It's home to the best-preserved European Knights of the Templar settlement, a UNESCO World Heritage site.
Renowned for its inexpensive, high-quality, and fortified wines, this country is a culinary treasure. The locals love their breads and desserts—the custard tarts are unforgettable. And with such a long coastline, fish is ubiquitous. You'll find wonderful and varied fresh vegetables and a real appreciation for good ingredients prepared simply.
But for all its appeal—the cost of living is quite reasonable. A couple could live comfortably for around $2,200 a month on average—less in a small town, more in the capital.
Asia Offers Hidden Gems Where the Values are Extraordinary
Southeast Asia will make sense for some folks—and you may be pleasantly surprised by your options there today, as well...
In one that makes the Index this year, for instance, a couple could live downright luxuriously on $2,500 a month.
A Greater Sense of Freedom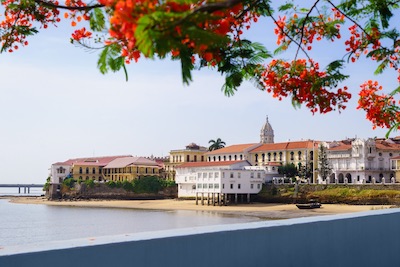 "It is economically sound… politically sound… it's a beautiful little country, with varied climates and happy, peaceful people. Life is better here, as we have more time for ourselves…a slower pace… a greater sense of freedom." – H.P. in one of the world's top retirement havens for 2021
As one expat there puts it, "Our balcony overlooks a crescent-shaped sandy beach where blue and red painted boats bob about in the water and fishermen's homes line the shore. We look out over the horizon and see spectacular red and orange sunsets and watch cruise ships come and go. Sitting here, it's hard to believe just how much our lives have changed since we sold up back home and made the move..."
"Our home here is a large two-bedroom, two-bathroom unit with sea views. Our complex includes a modern and well-stocked gym, an exercise room where we have yoga three mornings each week, and a small restaurant serving up delights for just a few dollars. Outside, the pool area features a sand beach and a lazy river which connects all the various swimming spots. It's like having a five-star resort just downstairs."
"Our rent is $950 a month and that includes Pay TV. Our apartment is fully furnished, right down to the widescreen TV."
In this special place, the weather averages 82 degrees year-round, and there's lots to do—from outdoorsy activities like sailing and hiking and golf to cultural offerings like concerts and art shows.
Latin America—Close to Home and Great Value
Latin America is full of great-value locales that are culturally rich and remarkably close to home. With time zones the same or close to where you are now, this can help ease a transition, too. And for part-timers—it's simply and affordable to get there and back.
But really...it's often the great value of day-to-day living that bowl over the expats who settle there.
Take one country that scores well in our Index...in a city our correspondent there is particularly fond of, flowers are always in bloom, trees keep their leaves, and there's no ice or snow to shovel and scrape. Close to the equator, the weather is a comfortably spring-like mid-70s F to low 80s F year round.
She says, One expat reports, "You can spend your days walking around your city, horseback riding, hiking, swimming, playing tennis, and even play a round of golf. Many restaurants and bars offer open-air seating to let you soak up the beautiful environment while enjoying your meal or drink. You can even attend concerts in outside venues."
It's sophisticated living, but it's not expensive. In that city's most exclusive neighborhood, a couple could live very comfortably for $2,191 a month.
So Many Places—and Ways—to Enjoy a More International Life (Without Breaking the Bank)
This year's Global Retirement Index reveals a tremendous variety of retirement solutions for somebody looking to live better for less overseas. We rank, rate, compare, and contrast a full 25 countries worth your consideration today.
Maybe you're in the market for a part-time escape…or maybe you're looking for a full-time adventure…perhaps you dream about a day when you can see the ocean out your window… or live within sight of the mountains in a place where the sun shines and the weather is cool…
Whatever you dream about…in the destinations profiled in our 2021 Global Retirement Index…you could find a new reality. A lot sooner—and a lot more affordably—than you may imagine.
To that end, let me give you a little assignment...
To be honest, the decision about where you live is not always readily subject to logical analysis. Ultimately, it's about where you feel good. It's about finding the place that's just, well, a good fit.
So here's a little task for you. You start imagining your ideal retreat.
And while you're busy musing…we'll sort out for you the "logical" concerns. Like where your dollars buy you most…where the weather is best…where the locals are friendliest…where it's most comfortable and safe…where the healthcare is both excellent and affordable…and more.
In fact, we've just spent the past few months concentrating on exactly this task.
Our staff has been traveling, crunching statistics, and talking with our contacts and correspondents around the world…all in the interest of compiling our annual picks for the world's top retirement havens.
It should be said: In an era when most news outlets have slashed their budgets and cut their overseas bureaus...and at a time when it's harder than ever to ferret out the truth...we put our 2021 Global Retirement Index together "the old fashioned way."
Living Well for Less than Half the Price at Home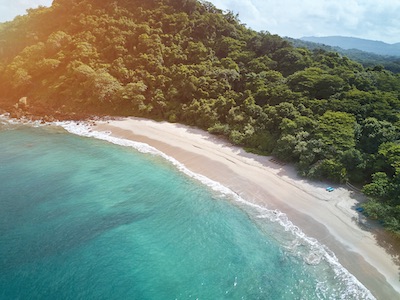 "We have a full-time maid who does all our chores and a gardener who cares for the yard. We spend our days going to the gym, taking Spanish classes, horseback riding, hiking nearby volcanoes, going to the beach and exploring the country. "And we do all this for less than half the cost of a moderate lifestyle in Atlanta." – J. and N. G. in one of the world's top havens for 2021
That is to say: We put boots on the ground...just as we have each of the last 30 years we've published this country comparison.
We spend, in fact, more than $1 million a year to keep our people in place overseas, reporting back with real-world, up-to-date recommendations and guidance. In an era when it's all the rage to wave the "fake news" flag around, I want to assure you: What we do is real. We take it seriously. We don't make this stuff up.
Is Global Retirement Index subjective? You bet. We rely on the informed judgment and real-world experience of in-country expats…folks just like you who have made the move and learned all their lessons the hard way. They live in the countries they're an expert in. And they've been there long enough to get under the skin of their host nation and provide us with real understanding about what it's like to live there.
As I said, where you end up is really as much about feeling as it is thought. When it comes right down to it, only you can decide what will make you happy.
But we can point you to the places that are likely to suit you best. (And be easiest on your wallet, too.)
Our annual Global Retirement Index lists the best places in the world to retire overseas today.
It'll point you to the places most worth your attention…and, most importantly, save you the trouble, time, frustration, and expense of trying to figure that out on your own.
Here at International Living, we've been showing readers where to go for 40 years now. So we know the questions to ask, we know the critical issues to consider.
We take the time and invest the funds…so you don't have to.
And right now I'd like to make you a special offer that gives you full access to our 2021 Global Retirement Index through the special offer we have on the table today.
I'll tell you how to get ahold of a copy in just a minute. But first, I want to be clear about one thing. It's the one, big, fundamental idea that drives this index. It's our belief that… you don't need to be rich to enjoy a pampered retirement…you just need to know where to go.
You Don't Need to Be Rich to Enjoy a Pampered Retirement…You Just Need to Know Where to Go
In one of our top picks—a place of Old World charm—a couple could easily live comfortably for $1,620 a month (including rent). Though, in fact, we know retirees there living simply for half that. With a budget twice as large, you could live like royalty.
(To put this in perspective, according to the U.S. Social Security Administration, the average payout for retired workers is $1,522 a month. Stateside, that doesn't buy you much of a life. But in the right places overseas, those funds easily provide comforts and conveniences that would be well out of your reach at home. Like dinners out, a housekeeper once a week, even vacations…)
One couple living in this haven right now says, "Living in Southern California, we were spoiled by the warm climate and beautiful beaches. Retirement would—or should—have given us time to enjoy all that more fully. And yet we had no realistic chance of retiring anywhere near a beach in California."
"Looking back now, we're glad we needed to look elsewhere to fulfill our retirement dreams. Otherwise, the chance of living in one of the most beautiful and exotic retirement havens in the world might have passed us by."
Kiplinger's Personal Finance put it this way: "For retirees with a sense of adventure and a taste for the good life—even if they lack a bank account to match—a change in latitude might be the perfect plan."
USA Today says: "If you've been racking your brain about where to retire on a budget, it might be time to think outside the U.S."
CNBC put it this way: "Your dream of exploring a foreign country doesn't have to end when your paychecks do. Leaving the U.S. can open the door to a more affordable retirement in an exciting new spot."
I think that's right… and that's why we put our 2021 Global Retirement Index together. To give you the specific guidance you need to find the place that's right for you.
The Best—and Easiest—Way to Target Your Search for the Perfect Paradise
In the 2021 Global Retirement Index, we consider each destination by category: housing, benefits and discounts, visas and residence, fitting in and entertainment, development, climate, healthcare, governance, opportunity, and cost of living. And we include a full report on the top picks.
Point being: This resource gives you a well-rounded view of each place. It's not just facts. It's the perspective we bring to them.
And that's what's so important. Because everybody is different. And what's a priority for you might not be for somebody else.
Say you're of "retirement" age and looking for a place to stretch your savings. The cost of living and the availability of good-quality, affordable healthcare might be your top concerns.
On the other hand, if you're in your twenties, thirties, or forties with school-aged children, their education and the ease with which you can do business locally might be more important to you.
Or maybe you're in the market today for a place you could visit regularly for now and perhaps retire to eventually...so you're looking for a spot that's easy to get in and out of, where the weather is good...
No matter what your own personal priorities are, you can use our 2021 Global Retirement Index to easily home in on the places that make sense for you and your situation, your priorities.
It is a powerful tool.
Take A Sneak Peek
Inside you'll find details about all the top picks—and right now I'd like to give you the opportunity to claim the new 2021 Global Retirement Index—FREE.
All I ask in exchange is that you subscribe to our monthly magazine, International Living.
You already know something about International Living since you get our free daily Postcards. But what you may not realize is that these emailed dispatches are just the beginning. There's always a lot more to every story.
In fact, there's a whole world of ideas and benefits that we reserve exclusively for readers of our magazine. Our annual Global Retirement Index is just one of them.
I'd like to give you a sneak peek at all of it.
Take me up on the special deal I'll make you today, and you'll have unfettered access to the 2021 Global Retirement Index —and all of the extraordinary secrets International Living reveals to subscribers about the good-value ways and places to live, retire, invest, profit, travel and enjoy life for less overseas.
International Living Gives You Access to Opportunities Nobody Else Talks About
You know, in the newspapers and on TV, you get lots of political posturing...and lots of discussion about our nation's woes…but what you rarely learn is what to do about any of it. I don't mean "macro" fixes.
I'm talking about what you, personally, can do to improve your life, retire better, save on taxes, gain freedom and control, and travel more…even if you have only a modest nest egg (or no nest egg at all).
Here at International Living, we're all about solutions that really work. We've shared with our readers secrets like…
Living a Six-Figure Life… on Much Less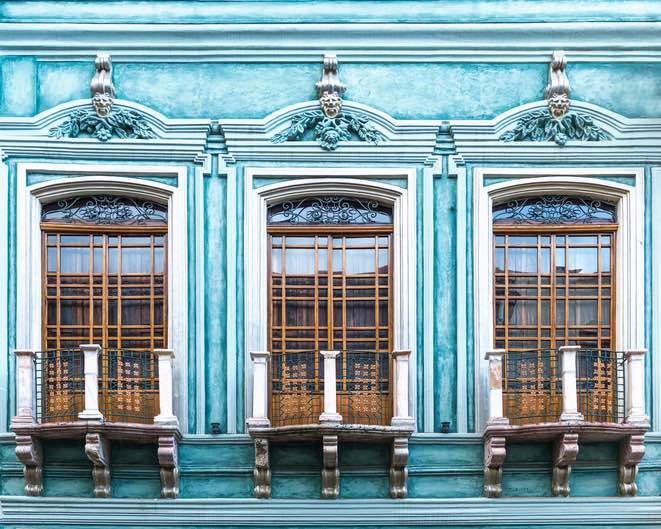 "I'm happy to report that, in many ways, our standard of living exceeds the lifestyle we enjoyed in the States with two six-figure incomes. We live in a beautiful two-story penthouse apartment, eat fresh and healthy food, regularly enjoy things we once considered luxuries (like fresh flowers, massages, and mani/pedi's), and go to free symphony performances and film festivals." – E.S., in one of the world's top retirement havens for 2021
Tax tips for the seasonal U.S. expat… How do U.S. taxes work for people who spend part of the year abroad? We explain what you need to know…
How to get settled as a single overseas and why it's a lot easier than you might think…
Where to get a second passport—without needing a pile of money or a parent who can pass citizenship down to you.
An easy way to slash your travel costs by half—or even more. One of our writers used this secret to get seven days in Mexico at a swank resort—for $1! YES, a dollar! (And it will work in the future for cruises, airfares, luxury resorts, and more)…
Easy places in the world to retire—places where life isn't just affordable, but also comfortable, and the transition is no sweat…
Pocket-money boltholes for troubled times—spots where you can ride out disasters, crises, and pandemics. Places where you can escape, unwind, and tune out the real world for a while. In one, less than $50,000 buys a three-bed house in a village in Portugal. It needs a little sprucing up, but it's habitable as-is—and you could outfit it to your taste.
Want an overseas dream home? Do this. Dollar-stretching real estate plays exist in attractive corners all over the planet—including one where $89,000 buys you a tidy little beach home with all the trimmings (including a lovely shared community pool) a mere ten-minute walk to the sand and surf…
Where to find U.S.—standard healthcare for half (or less) than you pay now…
How to travel internationally with your dog or cat —yes, you can take your furry friend with you and we show you how. Pet shippers, specific country requirements, vet exams and health certificates, restrictions and embargoes, everything you need to know.
How one single woman has written her own romantic story as an expat in Paris.
Where to winter over in Panama's flower-filled highland district...
A home on an island paradise: Rent? $255 a month...
How the right to bear arms applies in a dozen countries overseas…
How to navigate the souks of Marrakech with confidence…
Five old-world beach retreats on Spain's Costa Blanca…where you could own a condo a few minutes' walk to the sand for as little as $130,000.
How to save up to 60% on dental care when you fix your smile in Costa Rica…
Affordable Caribbean rentals —boating, snorkeling, relaxing in a hammock, fresh seafood dinners, laidback charm. The Caribbean lifestyle needn't be out of reach. We point to four spots where as little as $870 a month can have you renting your own 2-bed, 2-bath island escape.
An arts-rich colonial town in Ecuador that's fun, affordable, and where you can grab a furnished 2-bed rental in the old quarter for less than $550 a month…
... and much, much more.
Our Readers Find the Best Places, Ahead of the Crowds
International Living brings the entire world, with all of its rich, rewarding, exciting opportunities, to your door every month. You'll discover secrets like…
Secret retirement retreats still just under the radar where the bang-for-your-buck is unbelievable and the natural beauty, the friendliness of the locals, and the conveniences are hard to beat.
Big trends and real estate opportunities for 2021—and exactly how and where you could take advantage of them.
Why "remote-working" visas countries like Barbados and Antigua are offering may not be your best bet if you're looking for a good-value, warm-weather base where you could "work from home," remotely—we'll show you where to go, instead.
Beyond the "endless summer"— where to find four seasons overseas. Not everybody craves sand and surf all year—and that's ok. In all sorts of places, you can still enjoy the rhythm of the seasons, and you can't beat spring in Italy, summer in Ireland, fall in Uruguay, or Winter in Vietnam.
Italy on sale: Where (and how) to grab a bargain home from $39,412. Real estate prices there have been falling for nearly two decades. Now, in the wake of the pandemic, that slow decline is set to speed up. But it's likely to be a good time to find bargains on best-in-class properties like a lake-view mansion, a turnkey castle, or a plush apartment in the city. And on little village homes—the choice is going to be vast.
Five steps to a freer and more secure life. All sorts of useful tools and strategies the very wealthy employ all the time are, in fact, available to you, too. And they can provide you a path to a life where you can travel more and better, invest with greater freedom, and enjoy a truly international lifestyle—and do it all for less than it would cost you to stay home.
How to stay for free overseas —and live the expat lifestyle without ever buying or even renting a home if you don't want to. This is a powerful strategy for lowering your costs and a great way to travel for weeks and months at a time on the cheap.
Where to find bargain mansions in Europe... Spain, Italy, France, Portugal... we told readers about one seven-bedroom home in a French village, for instance, with a swimming pool and a separate two-bedroom apartment and a gym on offer for $204,944. Now, somebody has likely snatched it up by now, but the point is: There are extraordinary deals to be had.
How to get residence (and even a passport) overseas through a real estate purchase. Good news—this classic "millionaire's tactic" is open to the rest of us, too. In both Portugal and Spain, for instance, buy right—in certain circumstances, that could be a home for less than $300,000—and you could get a visa that allows you to legally stay in Europe full time and put yourself in line for a second passport, too.
Vietnam's most livable city —how you could make a fresh start in this warm-weather escape in southeast Asia with its long, clean golden-sand beach to the east and mountains to the north and west. Here one couple we know rents a 1,200-square-foot, fully-furnished apartment (which includes parking and use of the gym and pool) for $800 a month. "To live a lifestyle comparable to this in the States, we'd have to pay three times that amount," they say.
A less-expensive alternative to Paris, where the wines are world-class, a dozen museums will keep you in culture, and the antique shopping is excellent. You get the grandeur of Paris but with bohemian charm—and rents are about 50% less...
... and lots, lots more only available to International Living subscribers. In truth, we cover the world in a way nobody else does. It's all doom-and-gloom in the mainstream press.
But we pinpoint opportunity… and bring it to you. Because seeking out better-value living overseas can make very, very good sense.
As the AARP put it: "…at a time when nest eggs are shrinking and Social Security looks less likely to cover basic expenses, living for less in a foreign locale can make good financial sense. There's also the prospect of adventure in a faraway land, the allure of the unknown, and the joy of serendipitous discoveries."
The best place to start is with our 2021 Global Retirement Index, and it's yours—FREE—when you put your name on our subscriber list today.
But you need to act now.
Once you've taken advantage of this special offer, you'll receive not only the 2021 Global Retirement Index, but also immediate, full online access to the January 2021 issue of International Living, chock full of guidance, advice, recommendations, and context in which to put the Index itself.
This is the good stuff... and you can only get your hands on all of it when you sign on as a subscriber today.
What's more, when you take advantage of this offer, your International Living subscriber benefits ALSO grant you full access to the entire International Living archive online.
It's all yours—more than 200 monthly issues jam-packed with insights, guidance, advice, and recommendations about countries around the world, about how you can travel better and spend less, earn overseas, source good-value real estate in markets about to boom, and more.
Your Window into a Whole New World of Possibility and Profit
Here at International Living, we've been covering this beat for four full decades. When publications like the New York Times, the Wall Street Journal, and AARP need an expert opinion about alternative retirement solutions and the places where you can get the most bang for your buck…they call us.
That's because every month International Living is jam-packed with expert secrets, how-to advice, useful contacts you can call or email, and real-world recommendations for saving money, making money, living better, embracing adventure, and enjoying life more overseas...
Our IL Postcards give you but a tiny taste of what we do, frankly.
International Living magazine is where we share the full story, connect you directly to the people you need to know, and share insights, advice, and guidance from our many contributors in the field.
We're the experts…and there's a whole world of information and benefits that we reserve exclusively for subscribers to our print publication...
Like a way to grow your nest egg outside stocks and outside the dollar.
Low-Stress, More Peaceful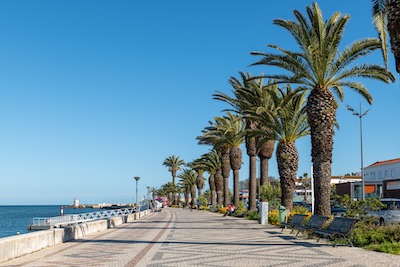 "I love the lowered level of stress in day-to-day things. You walk through neighborhoods, and on every corner will be a little store or restaurant/bar, and folks will just be hanging out having a cold beer or shot of espresso. The elders are telling stories and the kids are playing soccer across the street. Picturesque and peaceful comes to mind."– M.S. in one of the world's top retirement havens for 2021
It's nothing complicated. It's a simple, very accessible play. A way you could add to your retirement nest egg while you're retired...instead of watching it dwindle.
In 1984, for instance, we told readers about an investment on the Samara Bay in Costa Rica. Back then, you could get in for between $2,000 and $4,000. Today, that investment could be worth more than $150,000.
In 2002, we told readers about a community in Ecuador where a small group of expats was already established and it was possible to buy a home for as little as $34,000. Today, you'd likely pay closer to $200,000 or more for it.
And we're still showcasing opportunities like that...
Like Greek island getaways ...charming French village homes ...Caribbean coastal finds ...and more.
As an International Living subscriber, you'll know exactly where the deals like that are. And how—even with very little in the bank—you could take advantage of them.
The Retirement You Always Dreamed of...for 35 cents a day
Agree to take a look at International Living today, and not only will we give you the 2021 Global Retirement Index—FREE, but you'll also pay only $129 per year for 12 monthly issues delivered to your doorstep!
That comes to just 35 cents a day. And that's not all.
As a special thank you for giving International Living a try today with this special offer, we'll ALSO gift you a free bonus report:
** Special Bonus #2 **
Springboard to Your Dream Retirement: Tools and Strategies for the Good Life Overseas
Claim Yours FREE Today
When you take me up on this offer now I'm going to toss in an extra something for you…a FREE copy of a unique report called Springboard to Your Dream Retirement: Tools and Strategies for the Good Life Overseas, (value: $29—yours at no additional charge with this special offer).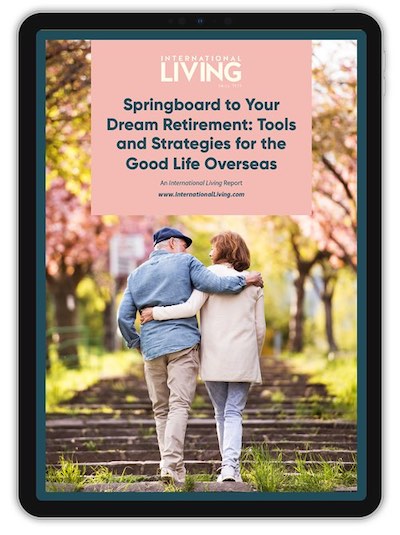 While in the U.S. today a comfortable retirement is rapidly becoming a luxury only the very wealthy can afford…in the best-value spots overseas, it really IS possible to use a modest retirement income to fund a full life rich with adventure and travel.
When you know the right shortcuts, you could live large…and effectively double, or even triple your disposable income. Doesn't matter if you're ready to live full-time abroad or just want to take advantage of smart opportunities overseas for travel or part-time living.
In Springboard to Your Dream Retirement, we show you how you can do things like—
Stay for free, in luxury, in some of the world's best destinations, no charge—Tuscan farmhouses…English heritage homes…luxury Costa Rican villas…Caribbean Ocean retreats…when you know how, you can spend a few weeks or a few months at a time, and do it for free.
Enjoy months on end of adventure —traveling where you like, discovering new locales, digging in and getting to know places—and do it all on as little as $1,500 a month for a couple. That's just $6,000 a year! In other words, when you know the strategies, this could be well cheaper than staying home.
Discover three ways you could get a second passport—no massive nest egg required. You could gain the perks that a second passport (which is perfectly legal) can offer, including greater freedom in travel, more flexibility with your investments, and even tax benefits.
The little-known tax secret that could save you thousands. No kidding. It's a way to pay zero U.S. income tax on the first $107,600 you earn. For a couple, the exclusion is $215,200.
Three go-anywhere income solutions that can put money in your pocket—no matter where in the world you want to spend time.
Where to go if what you really want is easy, stability, good value, and the prospect of quick citizenship. We'll show you three smart boltholes to consider.
And more...
Springboard to Your Dream Retirement, (value: $29) is yours FREE and delivered immediately via email with this special offer.
Recommendations Worth Thousands...
Yours for Pennies on the Dollar
Living Better Than Ever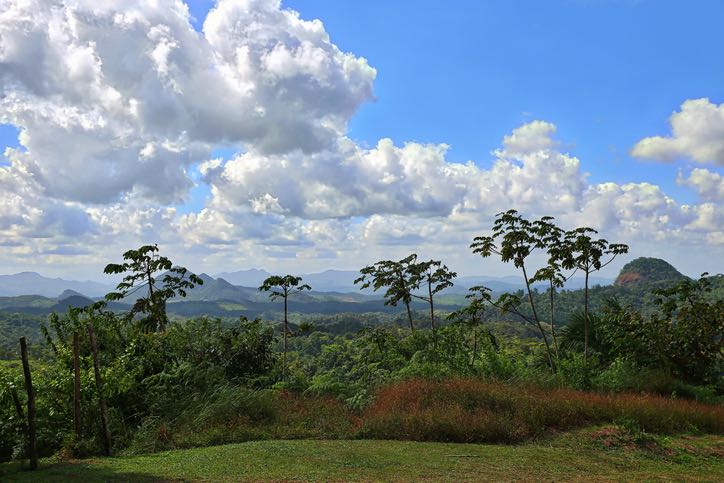 A couple we know had been living in the Ventura-Santa Barbara area of California. Life was good there, but it was also hectic, stress-filled, and expensive.
Now—in one of the places overseas near the top of our Global Retirement Index—their costs are about 40% of what they paid to live in the U.S. And they haven't sacrificed a thing. In fact, they're living better than ever.
Their home, near a crystal-blue brook, overlooks the 9th hole of a lovely golf course. Their windows open to lush, green-valley vistas. The nearby community center houses a state-of-the-art spa and health club. They've got high-speed Internet, satellite television, gourmet food…all the comforts of home, but at a fraction of the price.
"It's a lot like the U.S. was back in the 1950s, when I was a kid," says this expat who's living in one of the world's top havens for 2021.
You know, the opportunities we deliver in the pages of International Living every month and in the wealth of solutions and secrets we've got catalogued on-line could be worth thousands—even tens of thousands—of dollars for you.
Both in savings...and in potential gains.
They've proven their worth many times over for thousands of readers.
Folks who, today, have their nest eggs tucked away in a beachfront home or in a cosmopolitan escape in a burgeoning market...people living like royalty on a modest pension...
They're everyday folks enjoying a caviar lifestyle on a hot dog budget, employing a maid to clean, traveling and loving an adventure-filled life...
And you could be, too…
All you have to do is give International Living a try. It's guaranteed.
Our Good-Will, Good-Value Guarantee
Once you see our magazine for yourself, I feel confident you'll agree: It delivers you a world you just don't find anywhere else.
But if you decide that the good-living, good-value opportunities International Living profiles every month aren't for you after all, just let us know and we'll send you a refund on your un-mailed issues.
No questions. No fuss.
No matter what, the Special Bonuses are yours to keep, with my compliments. With this special deal you receive:
A full year of International Living magazine—you'll have immediate online access to the January issue, with its in-depth story about the Index with special coverage of the #1 place in the world to retire in 2021...and as soon as you sign on, we'll get your first print edition in the mail to you (worth: $129).
The full International Living archive online with 18 years' worth of in-depth coverage to explore...more than 200 issues with stories about places all over the world...
Special Bonus #1: International Living's 2021 Global Retirement Index—yours FREE...delivered via email immediately and included annually with your subscription
Special Bonus #2: Springboard to Your Dream Retirement: Tools and Strategies for the Good Life Overseas—yours FREE...delivered via email immediately (value: $29, yours FREE).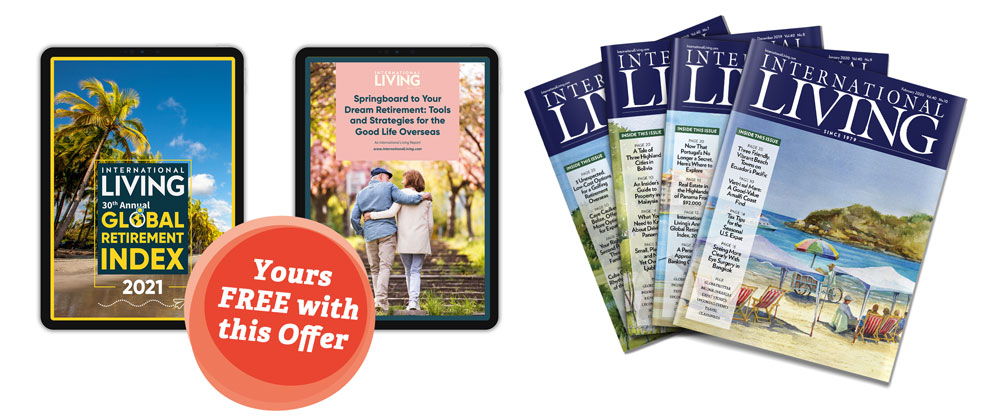 All told, this offer hands you a value of $158 worth of live-better, travel-smarter, profit-more, retire-sooner advice and guidance from International Living for just $129.
If you're like many folks these days—not entirely sure your retirement savings will go the distance...or not sure where to put your nest egg so it's safe and growing...
Then I encourage you to give this trove of intelligence a try right now.
Wouldn't it be nice to know that while most Americans are feeling pinched, you could relax and breathe easy? We'd like to show you how fun and easy it really could be.
Before 2021 Is Out, You Could Be Living Large on a Whole Lot Less than You Spend Now
The truth of the matter is: An international lifestyle isn't just for the rich and famous. It's for anybody willing to take advantage of the best-value opportunities in welcoming communities around the globe.
And it's our mission at International Living to help you do just that!
With our brand new 2021 Global Retirement Index in hand, we can help you find the place that makes the most sense given your own personal priorities…
Whether you're looking for a friendly, good-value city…beach…highland retreat…historic colonial enclave…or lakeside getaway…we can point you to your best options on the planet today.
I hope you'll take me up on this offer to take International Living for a spin and gain access to the 2021 Global Retirement Index and Springboard to Your Dream Retirement: Tools and Strategies for the Good Life Overseas –all FREE to you with this special offer.
Click below to activate your subscription today—and start the New Year by putting yourself on the path to the good life overseas.
Sincerely,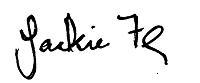 Jackie Flynn
Publisher, International Living
January 2021
P.S. Seeking out your own dream life overseas in a place where you can live comfortably for little…investing ahead of the crowds and potentially profiting from the upswing…
What those ideas have in common is good value. Nobody wants to pay more than they have to—for anything.
I know I don't. And that's why I've designed this special welcome for International Living this way.
Check out the 2021 Global Retirement Index, Springboard to Your Dream Retirement and all the subscriber benefits of International Living today and we'll put you on the path toward the place that's "just right" for you.